Written by Kaitlin Krull at Modernize.
As the days get shorter and the temperatures start to plummet, many homeowners consider their backyards to be off-limits for the next six months or so. But if you love spending time in the great outdoors and don't want to feel pushed inside by the changing seasons, there are several ways you can make your outdoor spaces functional for the winter months. Here are a few tips from our friends at Home Improvement Leads. Everyone loves finding creative ways as homeowners to make the most of their homes no matter the weather, so we've compiled this list to help you stay cozy and warm during the coldest months of the year.
Heat your pool
If you have a pool, winterizing this part of your backyard is probably one of your first priorities at the end of summer. What if we told you you didn't have to drain and cover your pool at all this winter? The innovative solar-powered technology from ThermaPANEL makes this possible by using the energy generated by the sun to heat patio pavers and transfer this heat to your pool with a heat exchanger. This technology is useful not only during the summer, when you can cool your patio surface, but can also be used in the winter when you want to keep your outdoor pool in use. Although this is ideal for middling climates that see little to no snow but that reach lower temperatures in the winter, you can also apply the same technology to your hot tub or spa and save a little money at the same time.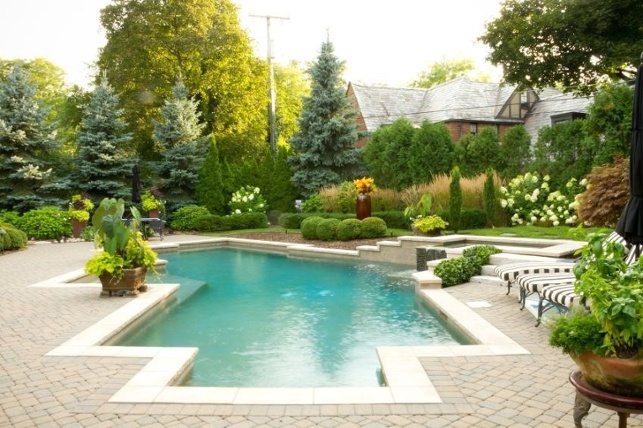 Upgrade your outdoor lighting
Shorter days inevitably mean longer and earlier nights, so in order to spend any amount of time outdoors this winter you will need to make sure to have a backyard that is well lit. Floodlights, tiki torches, and wall sconces are all excellent choices for outdoor lighting, but if you want to save on your energy bills, we recommend choosing energy-efficient bulbs that will stand the test of time and use less energy. If you want to take your energy efficiency even further, you can find solar-powered outdoor lights in a wide variety of styles—from traditional footpath lights to decorative fairy lights—that will eliminate the need for outdoor power cords and last long into the night.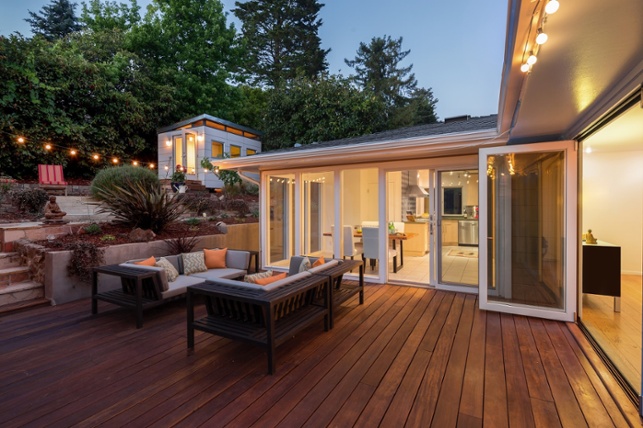 Keep driveways and patios free from snow
For many of us, winter is synonymous with snow—lots of it. While shoveling and snow blowing become daily chores, both your body and pavements take a beating. The same ThermaPANELs that heat pools and cool patios can also be used to distribute heat throughout the surface area of your outdoor pavements and melt snow and ice, saving you countless hours of digging yourself out of your home. Panels are heated with a heat transfer fluid and can be placed underneath both pedestal and surface mount pavements, making them extremely versatile. We love that they can also be used for heating your already dry patios—a perfect solution for those of us who love to entertain outdoors on cool autumn and winter evenings.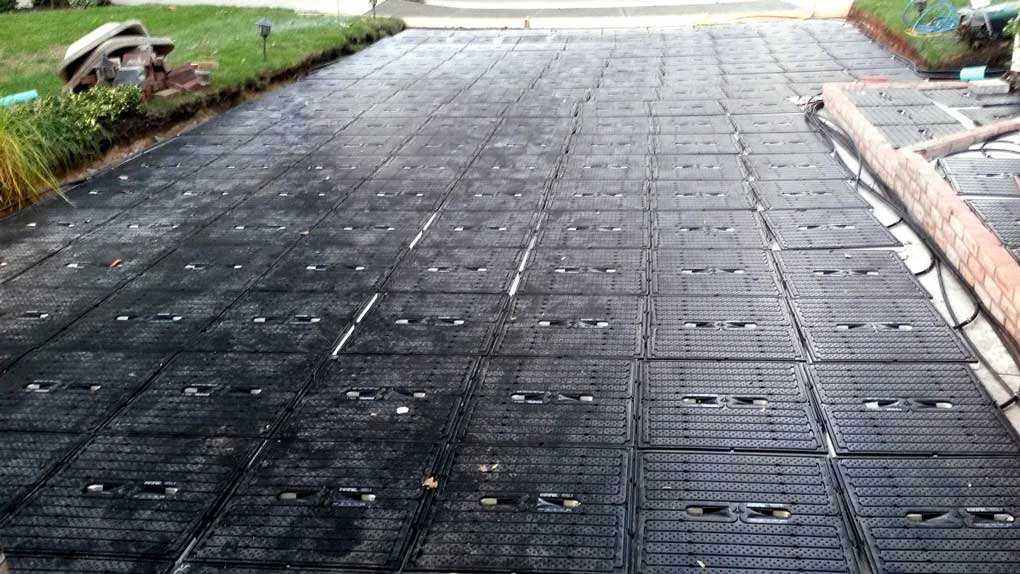 Create a wintery entertainment space
Just because winter is coming doesn't mean that you have to lock your doors and stay inside when entertaining. After you've successfully lit and heated your outdoor entertainment space, complete your seasonal renovation with a few finishing touches that will have your family and friends asking to stay outside a little longer. A large and well-stocked fire pit with plenty of fuel and comfortable all-weather seating under a covered patio or deck will make everyone feel warmer instantly. Choose a pergola with a retractable awning or covered porch area to cut out some of the wind and precipitation, but remember that your outdoor fire, flooring, and a few heat lamps can keep everyone toasty and warm as well. Finally, fill a large storage box with blankets, scarves, pillows, and a few drinks, and keep it on hand whenever you want to spend time outside.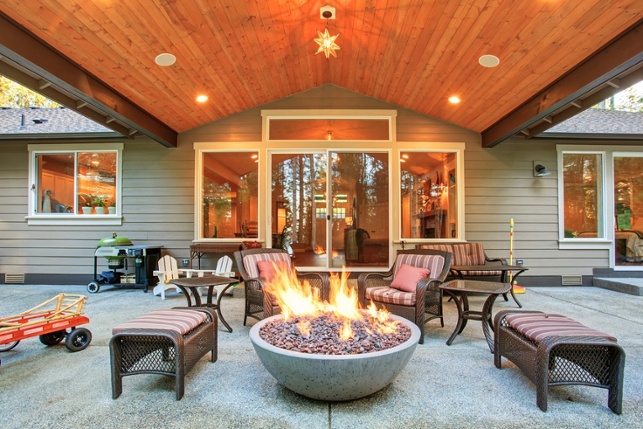 For more tips on home improvement and efficiency check out Modernize.