Heated Driveway Snow Melting Systems for Residential and Commercial Applications
Ground-mounted applications include a finished surface of interlocking concrete pavers, natural stone, permeable pavers, poured concrete, or gravel paver grid systems.
This construction is most common for driveways or motor courts, but are also suitable for walkways, patios, and plazas.
Ground mounted applications require a snow melting system with an added structure to help prevent settling and rutting over time, with enough energy output to transfer through the bedding sand and to the finished surface.
To learn more about the basics of installing snow melting systems, check out The ABCs of Snow Melting.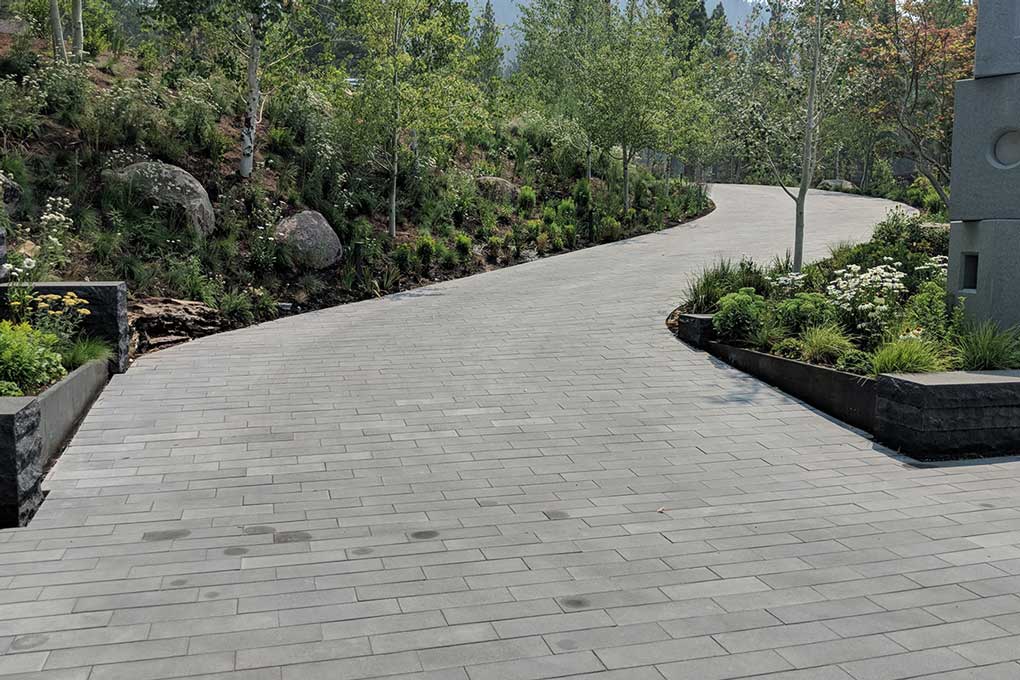 The Leader in Commercial & Residential Heated Driveway Snow Melting Systems
ThermaPANEL interlocking and permeable paver snow melting systems are a complete system solution for residential and commercial projects.
Typical radiant systems require standard base preparation, installation of insulation, a rebar grid or other tube fastening method to attach the tubing in a serpentine fashion.
This method usually requires over an inch of bedding sand to cover the assembly and provide enough material to screed a nice level surface for laying pavers or stone. Using more than 1.5 inches of bedding sands is outside the ICPI's guidelines, and could void the warranty of the pavers, and creates an assembly prone to settling and rutting.
ThermaPANEL systems are an easy to install all-in-one solution that adds to the stability of the finished surface and provides energy over a large surface area, preventing striping or uneven and incomplete melting.
Each ThermaPANEL unit is pre-piped and pre-insulated, requiring installers to simply unfold the panel rows in place and connect supply and return piping to the distribution manifolds. After panel installation, pavers or stone can be set on bedding sand in compliance with ICPI guidelines. 
Call us today at (603) 319-8815 to see how ThermaPANEL changes the way the world heats and cools our environments.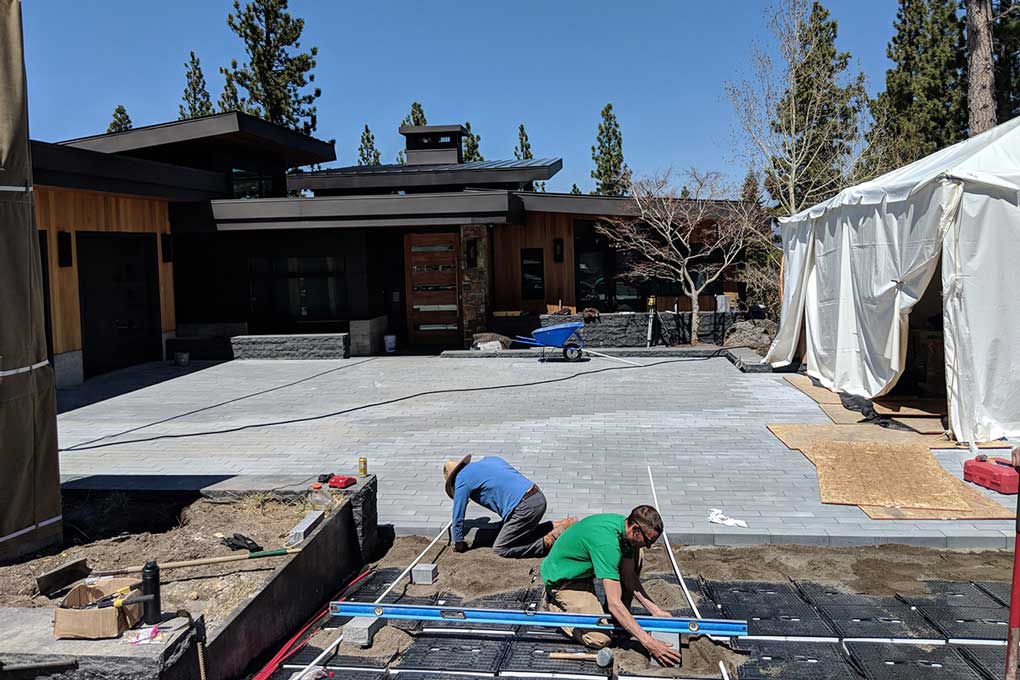 A Better System for Heating Your Driveway 
We offer the only modular hydronic heating & cooling systems for a variety of surface areas including patios, pools, roofs, pathways, and driveways.
HOW CAN WE HELP YOU? LET'S FIND A SOLUTION.
Note: It is our responsibility to protect your privacy and we guarantee that your data will be completely confidential.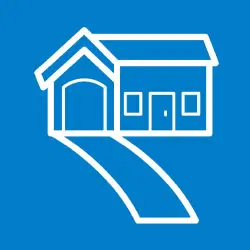 Driveway Snow Melting System