THE FUTURE HAS ARRIVED
ThermaPANEL controlled by Loxone.
Therma-HEXX utilizes the Loxone unified, cloud-free ecosystem to control the entire hydronic radiant heating and cooling system, the dew point control valves, dehumidification, ERV and humidification units.
If optioned, it simplifies and controls lighting, energy, security, shading and more to take smart buildings to the next level. Teamwork between devices makes it possible for the heat pump, circulator, and other HVAC equipment to work as a unified system, allows lighting to play a role in security, audio to go beyond music, and more. Weather prediction can alert to open windows or potential dewpoint issues. By using automation, Therma-HEXX and Loxone technology adapts to your lifestyle more than you have to adapt to it.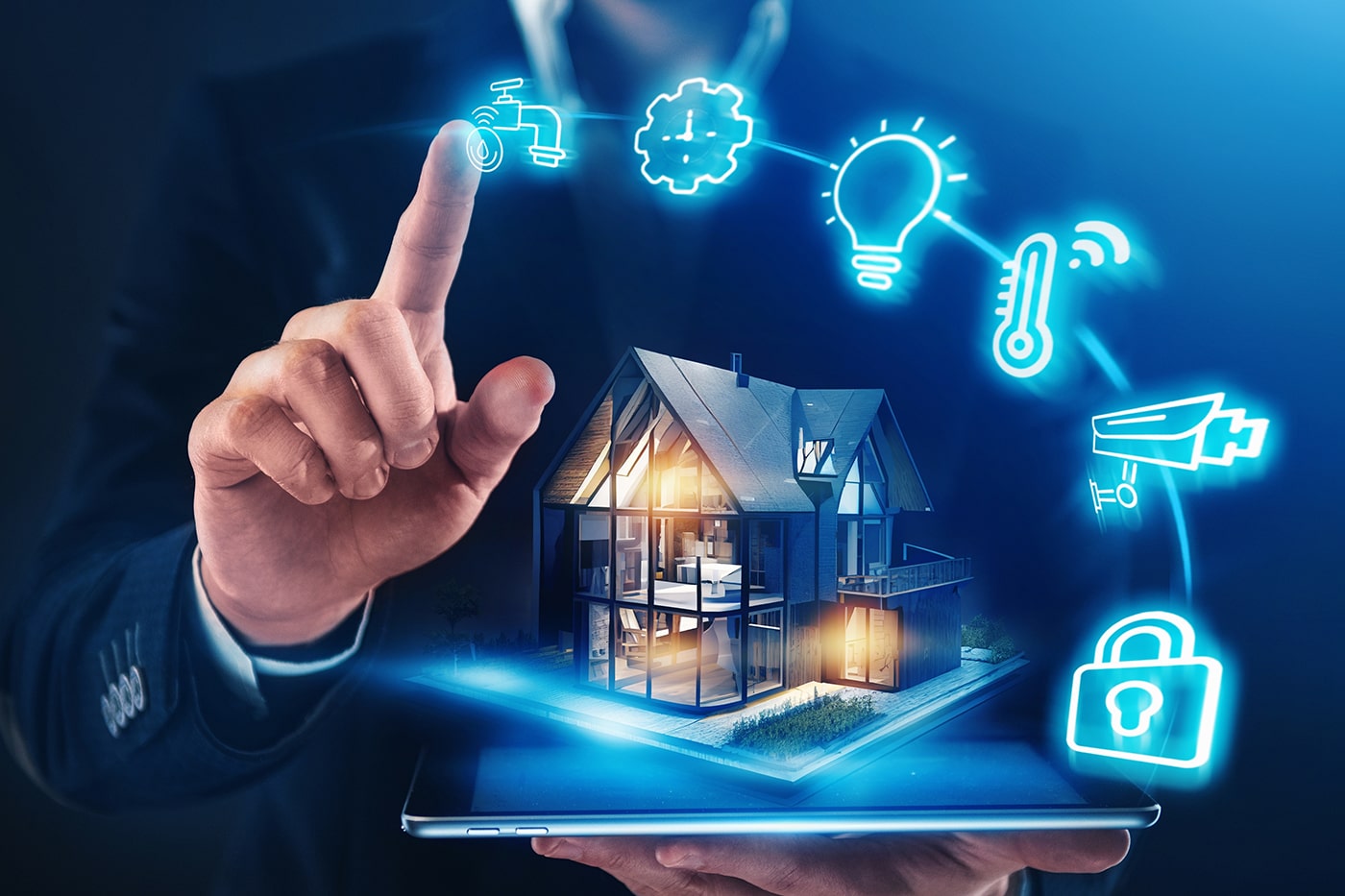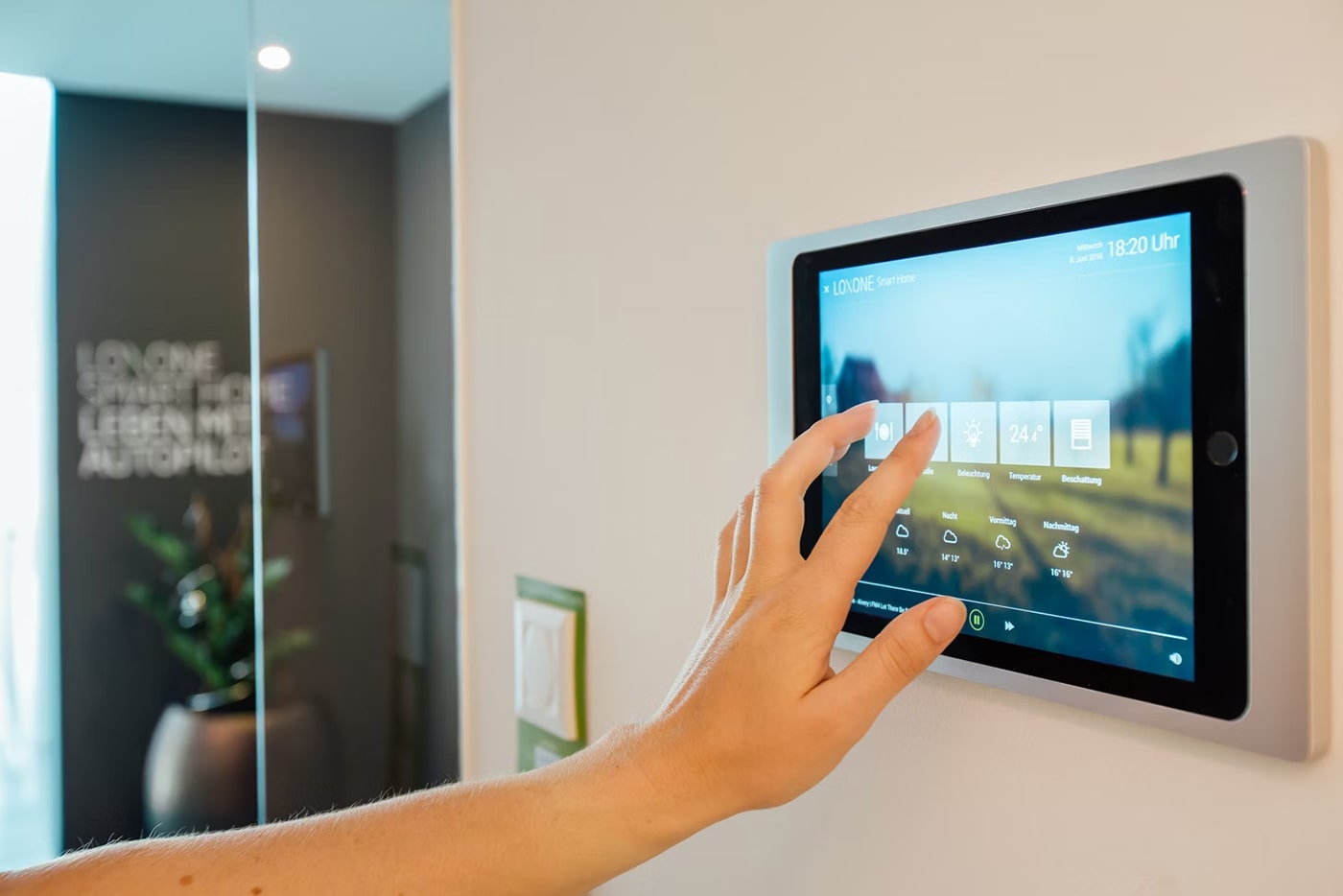 The way that we build has remained relatively unchanged over recent decades, however, building technology is improving rapidly. Therma-HEXX and Loxone are at the forefront of a revolution in building climate control.
The days of inefficient, noisy, uncomfortable, space-hogging forced air systems is over.
The days of limiting hydronic radiant systems to heating from the floor and limited cooling is over.
The days of settling for radiant without cooling or dual radiant / forced air systems is over. Minisplits? Over.
The powerhouse to home and building automation is the Loxone Miniserver
Similar to the human nervous system, Loxone connects all components to work together in a smart building. All devices run to the Miniserver, so they can communicate and become a team. Systems for lighting, HVAC, audio, shading, and more are intelligently controlled to improve comfort, security and energy efficiency in any smart home, building or special application.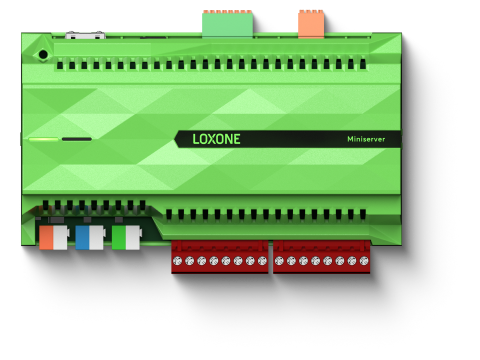 Intelligent Zoned HVAC Control
Forget about the limitations of a one-size-fits-all approach when it comes to heating and cooling your home. Instead, imagine a world where you have complete control over the climate in each individual room, optimizing your living space for maximum comfort and energy efficiency. Get ready to unlock the true potential of your living space and enjoy significant benefits: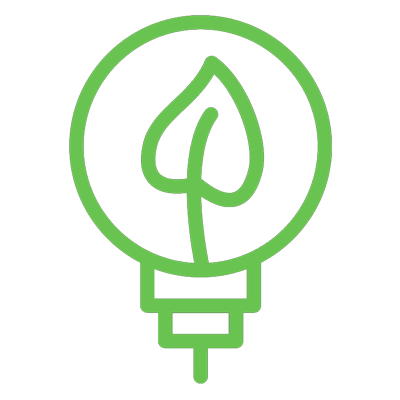 Increase Energy Efficiency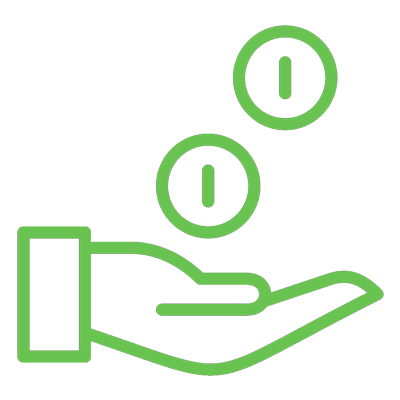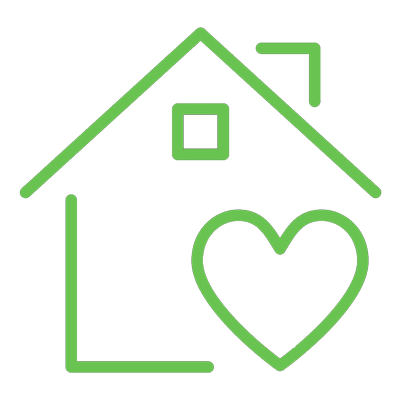 Maximize Comfort & Health
To make sure that all parts of the home are at an optimal temperature based on their occupancy or the time of day, the system automatically pre-heats or cools the room and guarantees:
The room gets to the desired target temperature at the perfect time.
Your home is only heated/cooled when it's necessary.
You enjoy maximum energy savings without compromising on comfort.
The automated daily schedule can easily be edited by you in the Loxone App, as needed.
Additional Control with the Loxone App
With Loxone, your zoned Therma-HEXX system works conveniently in the background, taking some of the daily tasks off your hands. But if you're wondering how you can update the automated HVAC schedule if needed… well, it is intuitively editable within the Loxone App, through just a few taps you can edit temperatures and times for each of the rooms and the Loxone system will do the rest.
This way, you can set:
Schedules
Comfort temperatures
Logic for presence-based heating and cooling
Automatic individual room climate control
Heating and cooling will not be wasted on unoccupied rooms.
When it's time for work or a weekend away, a "triple-tap" on a switch will lower the heating and cooling, turn off lights, set the alarm, and warn of open windows and doors.
Works without a "smart" thermostat.  The system responds to your set schedule so it's not necessary to make changes.
Adjusts itself for you.  The "brain" of the system can be programmed based on behaviors and routines like arriving home from work.
Full app control.  Control and monitor the heating and cooling, and the permissions to do so, in each room.