Interior Heating and Cooling
The patented modular ThermaPANEL design allows for the highly efficient two-way transfer of energy, making it capable of radiantly heating and cooling indoor spaces with a single system.
In heading mode, the system conducts heat to the attached ceiling, wall or floor surface which then radiantly heats the space.
In cooling mode, the system conductively cools the attached surface which then radiantly cools the space.
By Installing the system in the ceiling, full unimpeded heating and cooling is presented to the space.
Hot objects radiate their heat to the cool ceiling surface. Hot air rises to the ceiling where the heat is conductively removed from the air. The cooled air then gently circulates downward. When heating, heat radiates from the ceiling to cooler objecs in the room. This results in people feeling warm without breathing in over heated re-circulated air. Desk tops and furniture are warmed on the top side.
A quiet, comfortable enviroment is the result. No drafts, no noise, just absolute comfort.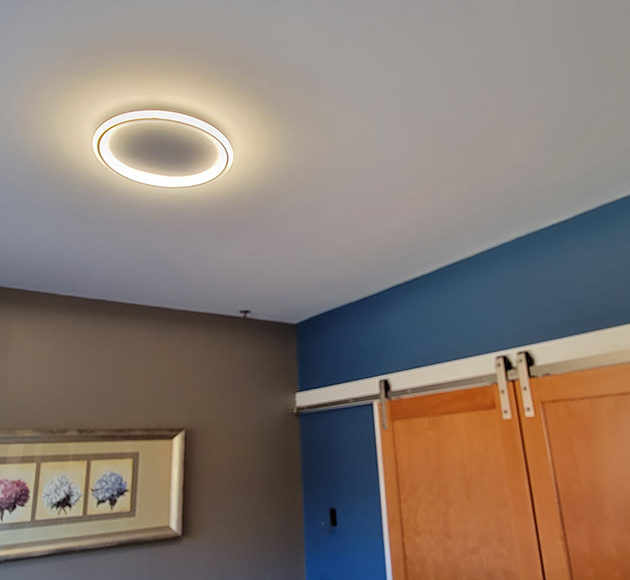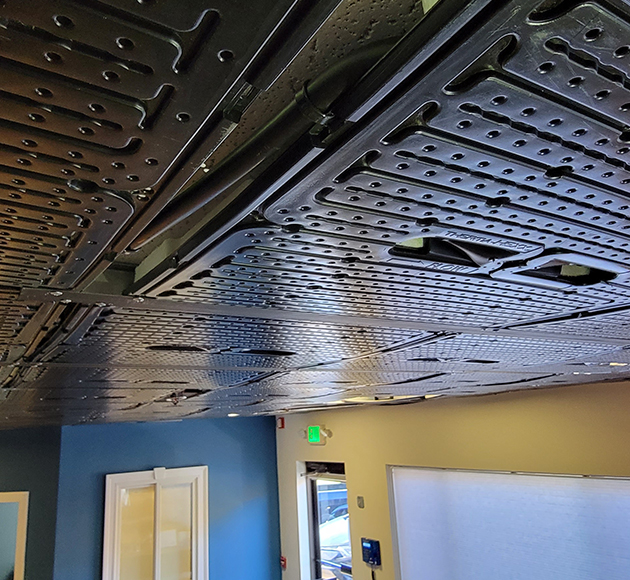 The ThermaPANEL radiant heating and cooling system is appropriate for residential, commercial and industrial projects.The wide surface coverage of the ThermaPANEL system allows for moderate fluid temperatures for both heating and cooling.
In heating mode, efficient low temperatures allow for use with highly efficient air to water heat pumps, condensing boilers and geothermal water to water heat pumps.
In cooling mode, higher temperature fluid allows for the tolerance of higher humidity and higher dew point resulting in lower chilling cost.
A higher tolerance for humidity results in a smaller and more efficient dehumidifying system saving significant space and energy.
A detailed discussion of the benefits and savings of a radiant hydronic ThermaPANEL system can be found here.
Our Location
Therma-HEXX Corporation
199 Constitution Avenue, Suite 7
Portsmouth, NH 03801
HOW CAN WE HELP YOU? LET'S FIND A SOLUTION.
Note: It is our responsibility to protect your privacy and we guarantee that your data will be completely confidential.