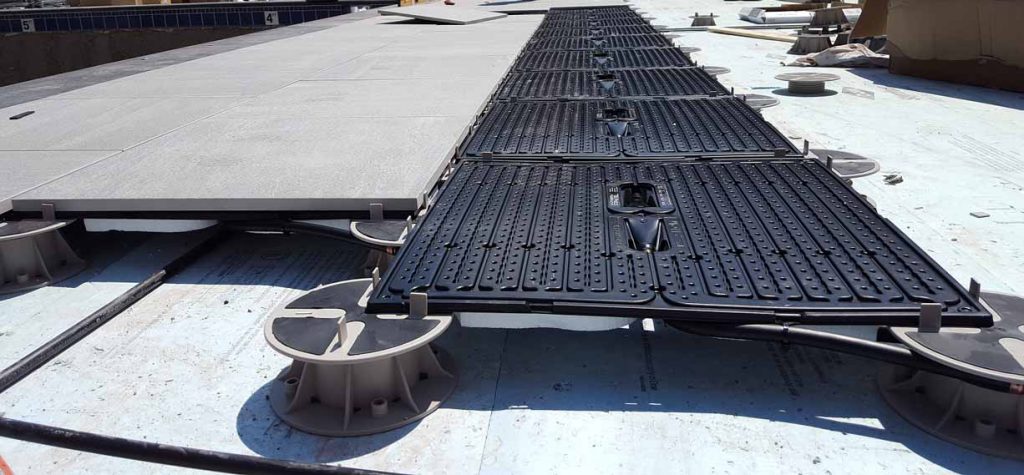 This is a pretty easy one. ThermaPANEL is compatible with any type of pedestal. There are certain pedestals that tend to be easier to integrate with because of certain features, like tab height. However, the design of our panel was carefully thought out to allow a multitude of pedestal options.
There is a multitude of pedestal brands that ThermaPANEL is compatible with, including:
Hanover Pedestal Systems
Bison Pedestal Systems
Buzon Pedestal Systems
Appian Way Pedestal Systems (AWS)
Marathon Roofing Products
Westile Pedestal System
If you don't see the pedestal system you plan to use on this list, contact us to check for compatibility.
Pavers
ThermaPANEL systems can be designed to work with a variety of paver sizes and layouts.
For ground mount applications, ThermaPANEL is compatible with just about any interlocking paver or stone product. Curves and round borders are made possible with our trimmable panel.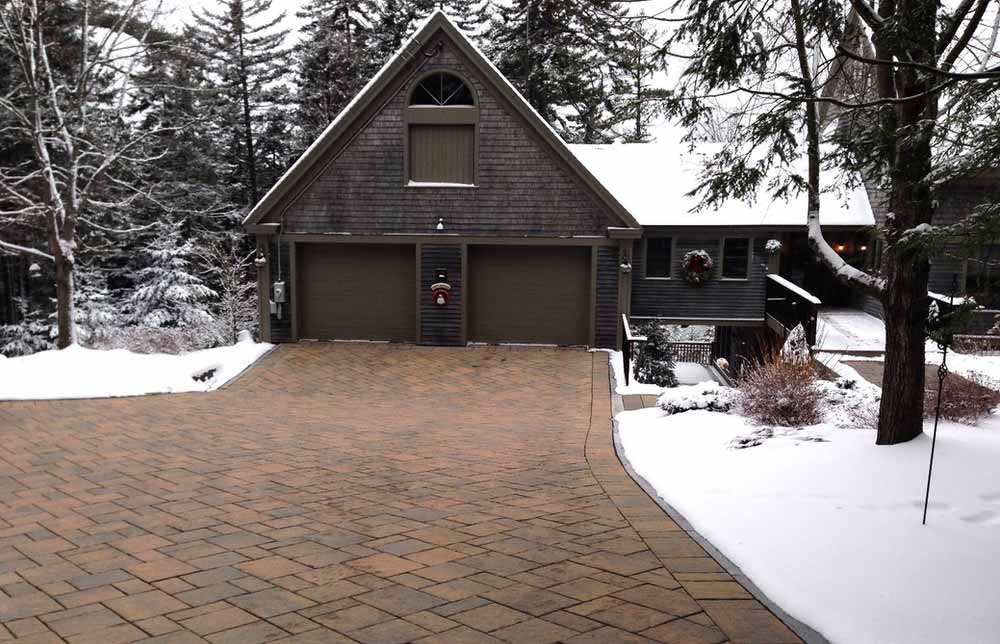 For pedestal mounted applications, ThermaPANEL systems can integrate with nominal 1′ x 2′, 2 x 2′, 2′ x 3′, 2′ x 4′, and 4′ x 4′ dimensional pavers in a stacked or running bond layout. For more information on what this means, check out our paver size and layout guide.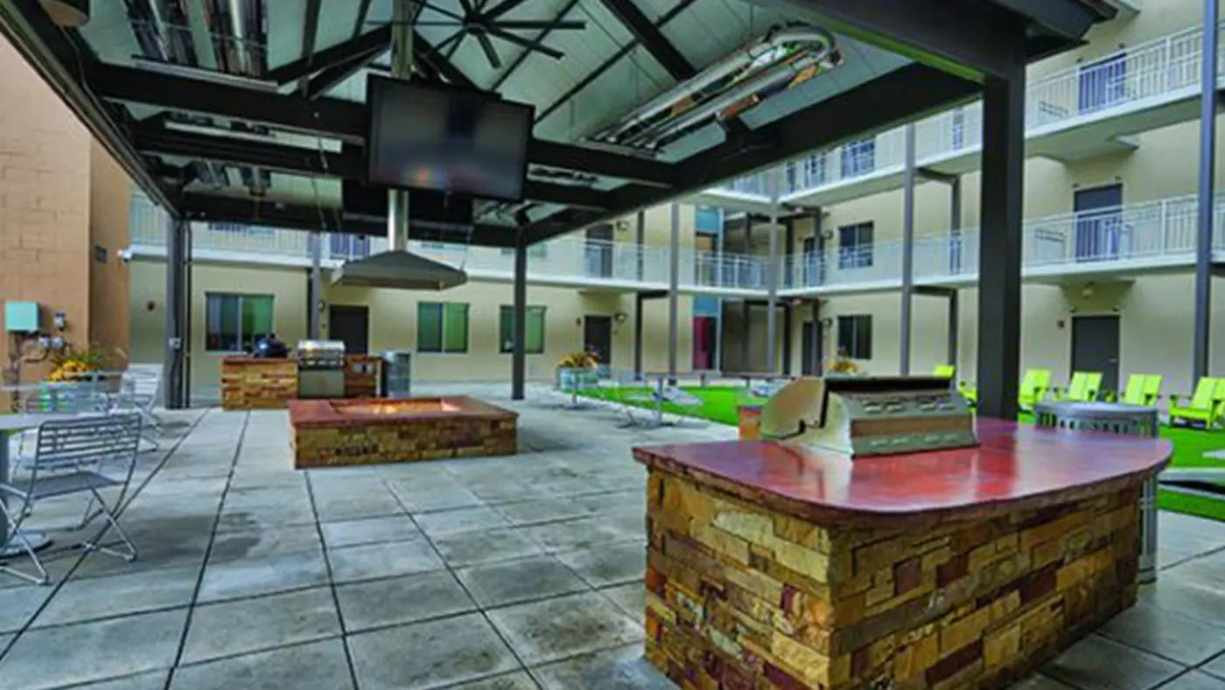 For non-standard dimensional pavers, or custom large-scale pavers or stone, FRP (Fiber Reinforced Polymer) grate is used to create a structural sub-base. By placing the grating system on the pedestals, even and structural support is created for the panels. This will allow for the panels to be distributed over top of the grating system much like an on-grade application. This means that any type of paver layout can then be installed on top of the hydronic system.
When layouts do not perfectly match up with ThermaPANEL dimensions and a grate is not possible or necessary, adding additional pedestals to support the paver can make ThermaPANEL compatible with other sized pavers.
If you have any questions about paver or pedestal compatibility for your project please contact us with details.