Check out this innovative application of ThermaPANEL in Maine.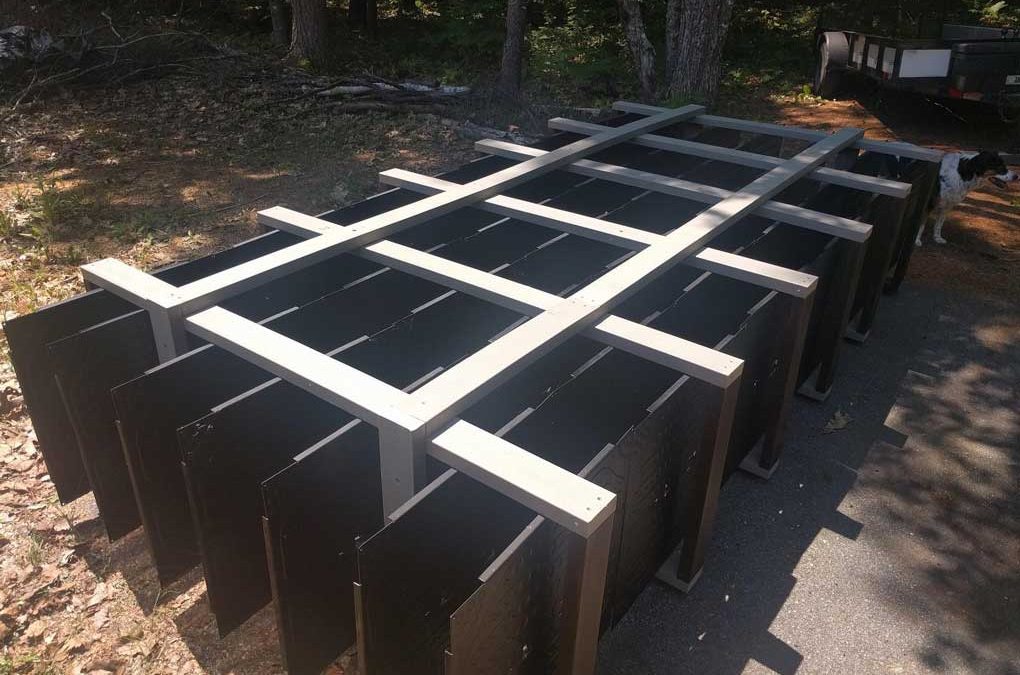 Unhappy with how expensive his heating costs are each year, the owner actively took steps to become greener and significantly reduce the financial burden of the cold Maine winters. The owner has two, twenty tube evacuated solar water collectors that can efficiently heat water. This tube system provides more hot water than the home can use. By designing a thermal battery to store this extra energy, the solar tubes can be used more efficiently by providing more than just hot domestic water. The excess energy can be used to partially heat the home year-round. In addition to the solar tubes, a 3-ton geothermal system will be added to provide energy to the thermal battery. The thermal battery has a very large capacity and the solar tubes will not provide enough to hit capacity, therefore the geothermal system will provide most of the water when installed.
The ThermaPANEL array above is being placed in a cistern in order to efficiently transfer energy to and from the cistern.
Split heating systems operate more efficiently than other systems because they are ductless. Ventilation ducts can lose more than 30% of energy, resulting in higher costs. By circulating warm fluid without ducts, energy loss during transfer is minimized. A hydronic mini-split heat system is considered one of the most efficient ways to heat or cool a space.
A cistern, like the one shown, will store this thermal energy with impressive efficiency, allowing the homeowner to utilize the hot water for other purposes. This type of system is far more efficient than wood or gas burning systems. With self-design and some hard work, a system like this can have relatively low initial costs, eliciting a faster return on investment than more expensive systems.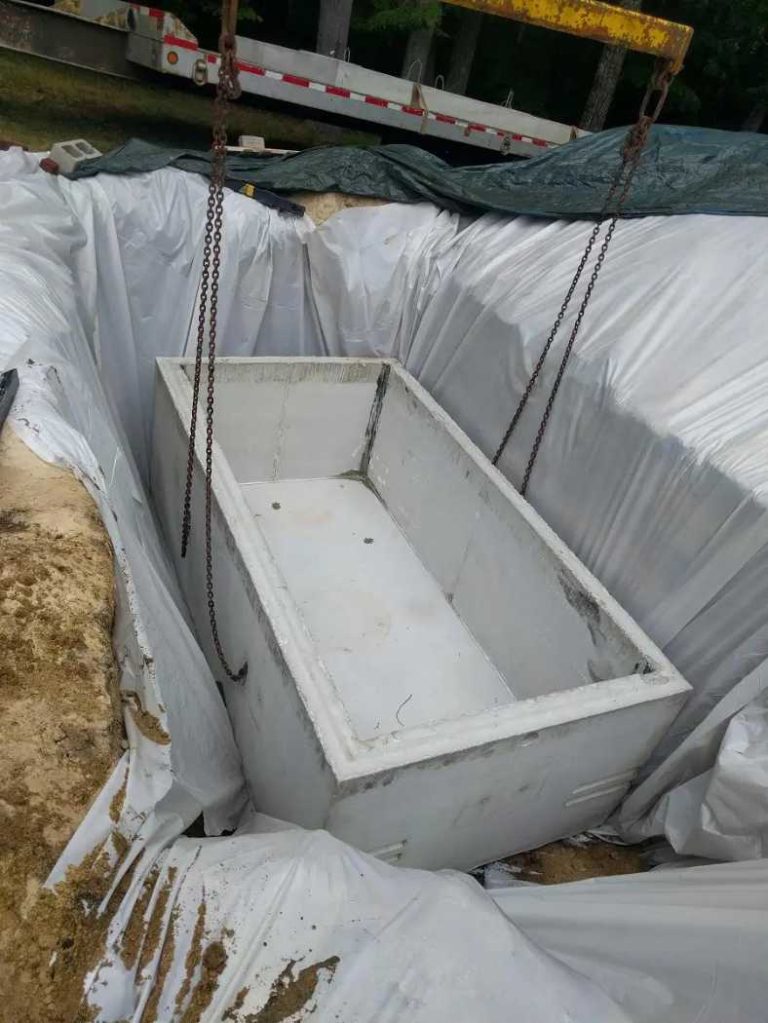 The plastic acts as an added layer of insulation to maximize the efficiency of the system. The thermal battery is a 2000 gallon tank with a ThermaPANEL system consisting of 42 panels mounted on a rack.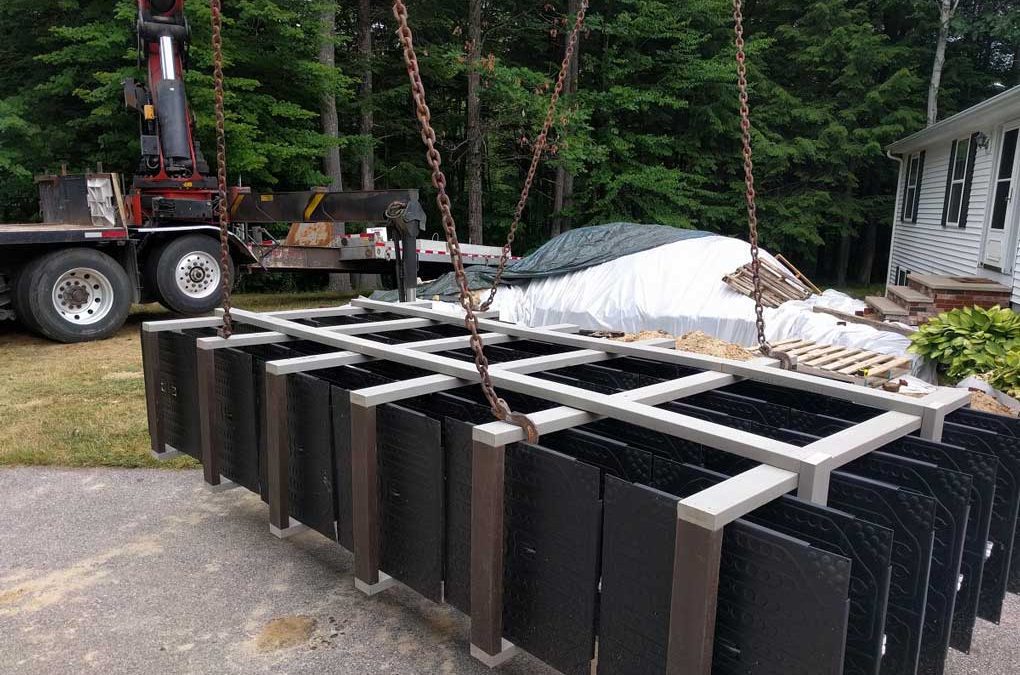 This ThermaPANEL rack was designed to evenly space the panels so that the most efficient heat transfer could be accomplished.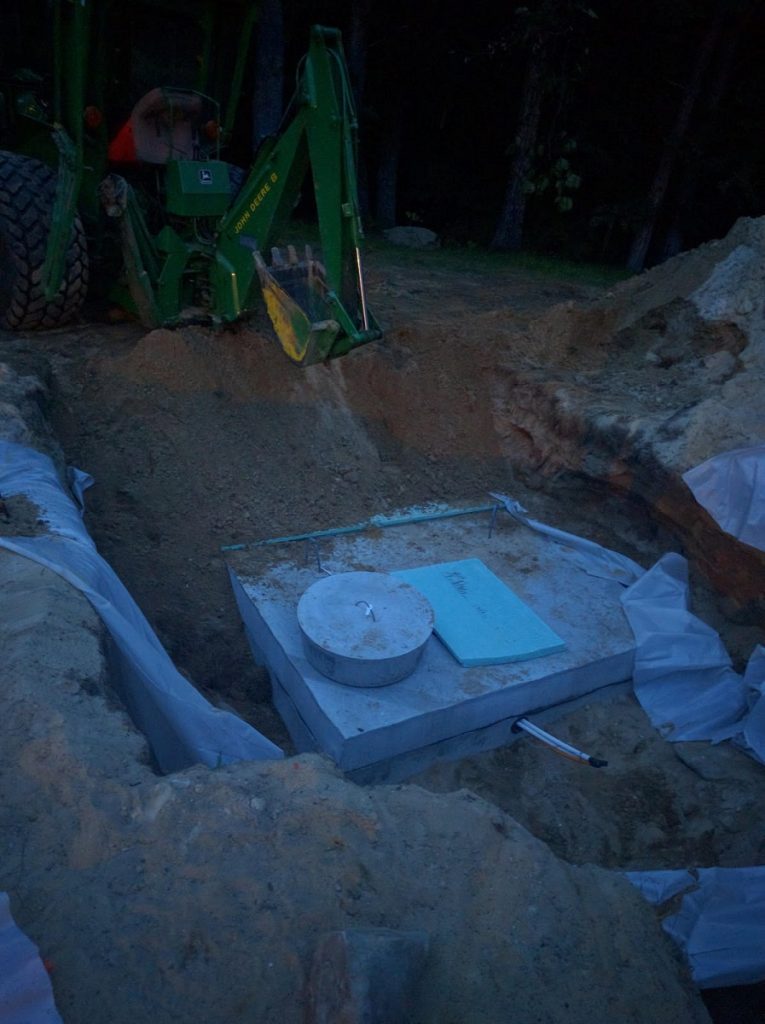 Burying the system eliminates nearly all evidence that the system even exists, and also adds to the insulation.