Concrete pavers are manufactured to be more durable than standard poured concrete and asphalt. Manufacturers go to great lengths to create products that will withstand the test of time for both durability and looks. With that said, improper maintenance of concrete pavers throughout the winter can reduce their lifespan and diminish their appearance. If you are looking to install a new roof deck, walkway, driveway, or patio, these tips will help you maximize the life and look of your concrete pavers.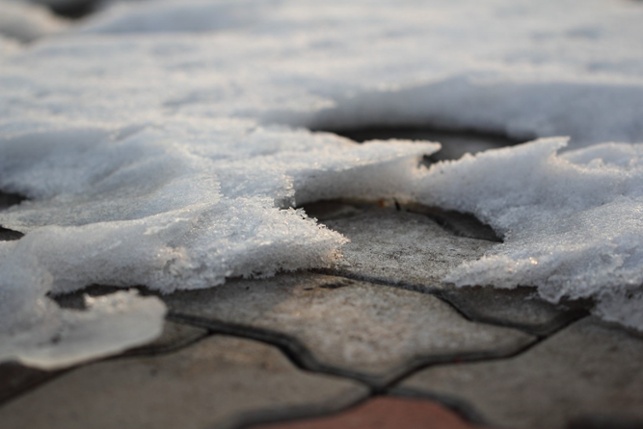 1. Avoid harsh chemicals
Heavy use of salts and other ice-melting chemicals can damage the surface of the pavers. Stay away from magnesium products as they are more aggressive than their calcium-based counterparts. Besides damage, these chemicals can leave a residue on the paver surface, and between the paver joints. When spring comes around, this residue can be difficult to remove leaving your patio looking hazy or white. Furthermore, the brine created by these chemicals can leech into the ground, killing any plants and vegetation surrounding the hardscaped area. Tracking these chemicals inside makes a mess, and could damage interior surfaces.
2. Don't chip or scrape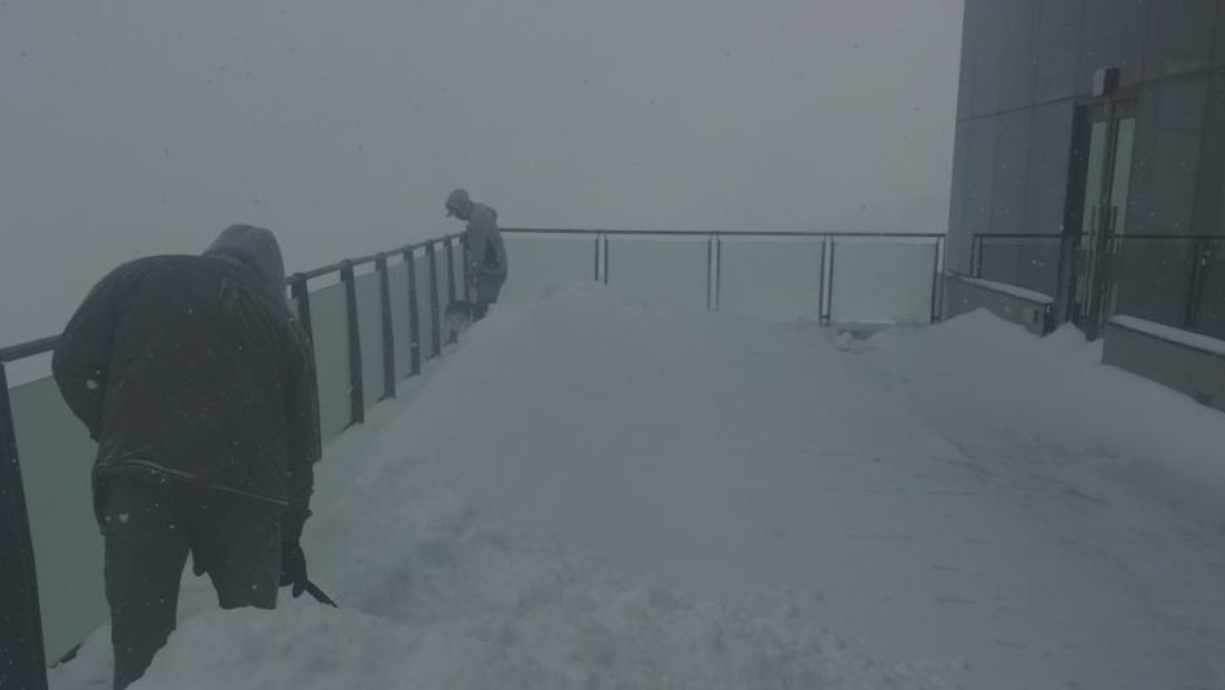 Avoid plowing and scraping paver areas with metal plows or blades. Also, try not to use an ice chipper as it can damage the surface or even crack a paver. Continuous scraping can wear off any protective coating on the pavers resulting in a worn and washed-out look. Choose plastic shovels over metal, and use plastic plow blades or blade covers for plowing and snow blowing.
3. Clean and seal
One of the best things you can do to increase the longevity of pavers is to clean and seal them before the snow and ice come. The process is simple and involves water, a cleaning agent, a sealing agent, and a scrub brush. Properly sealing the pavers can help protect them from the harmful effects of snow/ice-melting chemicals and keep the pavers looking newer for longer.
4. Snow-melting system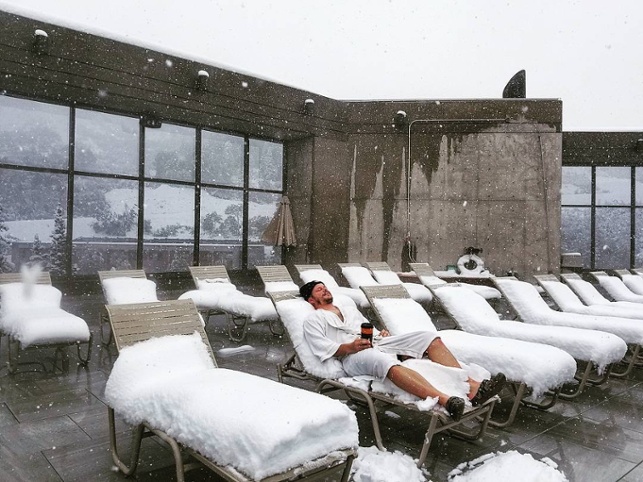 For pedestal-mounted pavers and areas hard to plow, it may be worth investing in a snow-melting system. Snow-melting systems offer no-hassle maintenance of snow and ice keeping hardscapes safe and functional year-round. Having a system installed can help keep pavers looking new and prevent physical damage associated with manual snow removal, potentially saving money in the long run.
The ABCs of SnowmeltingIf you want to learn more about snow-melting systems, read. For more detailed information about ThermaPANEL system applications, download our brochure or check out some of our completed ThermaPANEL projects.