Driveways, patios, and walkways can have a variety of finished pavement surfaces. Choosing one can sometimes be overwhelming, especially if you don't know where to start. Add snow-melting systems into the mix and it can seem even more complicated. Luckily, we are here to detail the pavement options for driveways, patios, and walkways.
1. Cast-in-place Concrete
Often call poured concrete, this is generally the least expensive option. However, just because concrete is inexpensive does not mean it has to be ugly or boring. There are a variety of finishes available with concrete including stains and stamping which allow you to create appealing pavement without putting a huge dent in your wallet.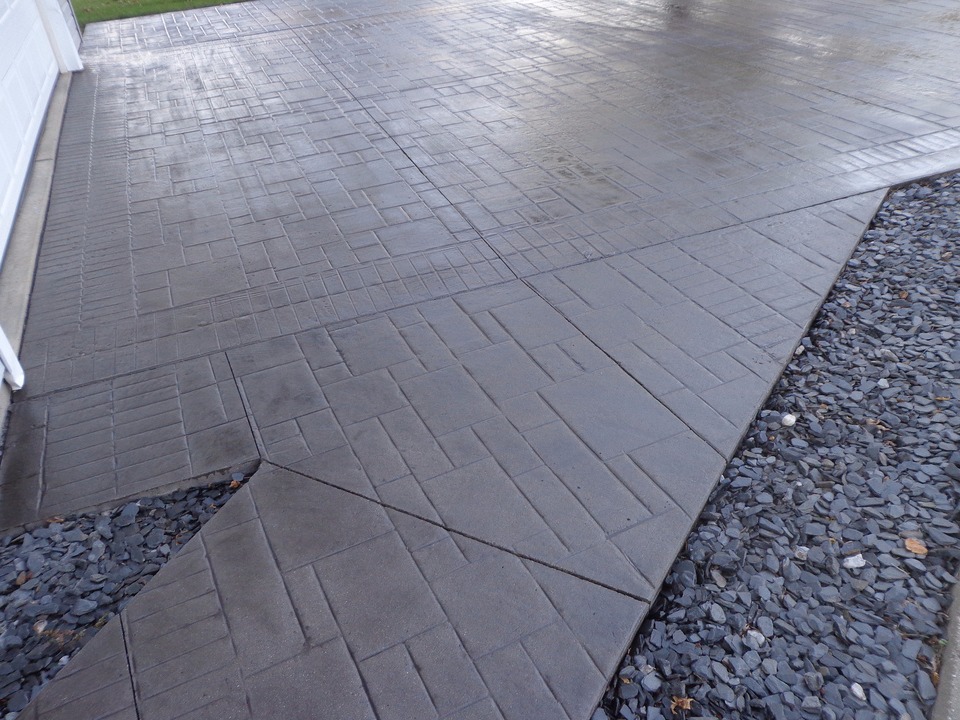 Concrete is suitable for all climates and easily maintained. However, it requires a properly prepared sub-grade and aggregate drainage layers. It also requires curing time and lower humidity to set to its final hardness. Cast-in-place concrete is prone to cracking, especially when it is not prepped and installed correctly, or when it's paired with a tube-based snow-melting system.
With a ThermaPANEL snowmelt system, efficient and even surface heating can help prevent cracking by reducing thermal shock. ThermaPANEL comes pre-insulated so rows can easily be set where needed and concrete can be poured on top. However, it is much more difficult to troubleshoot or repair the system if an issue does occur. It is important to make sure the system is tested and properly installed before pouring the concrete.
2. Precast Concrete, Brick. and Stone Pavers
Also known as interlocking or modular, pavers are a versatile and attractive option for pavement surfaces. They come in a wide variety of sizes, colors, thicknesses, shapes, and costs. Pavers are aesthetically pleasing, durable, and very low maintenance. Pavers can outlast concrete and easily be configured for and shape and size space. Another benefit of interlocking pavers is that if they do happen to settle, you can simply pull up the affected pavers, add bedding material and reset them.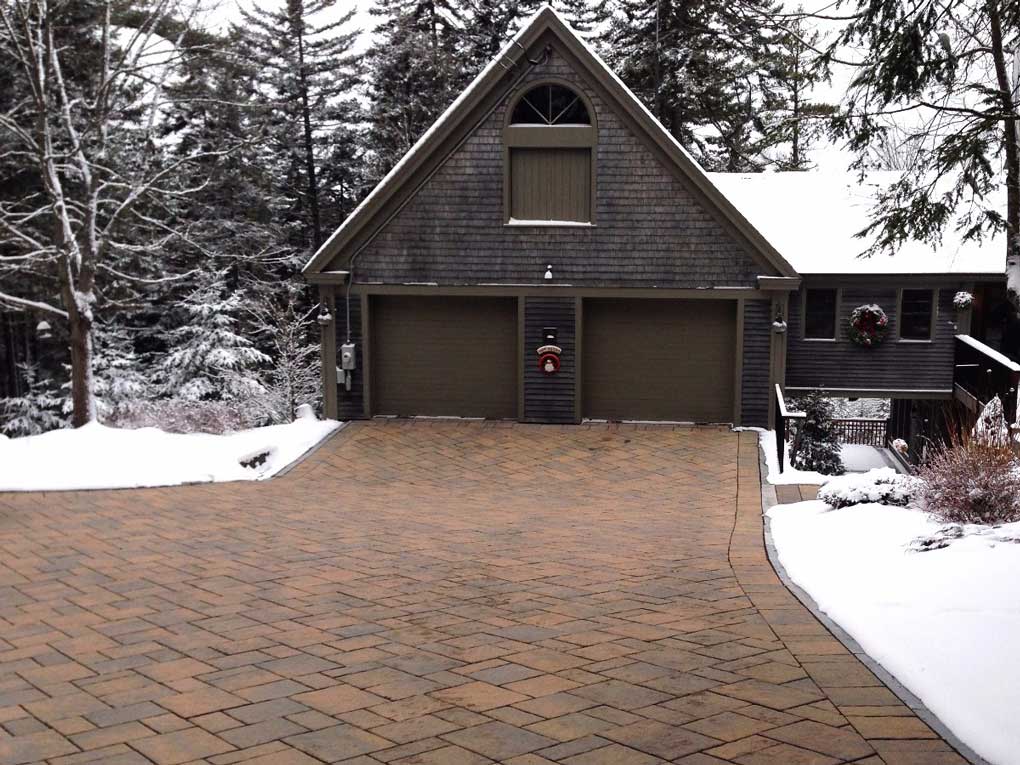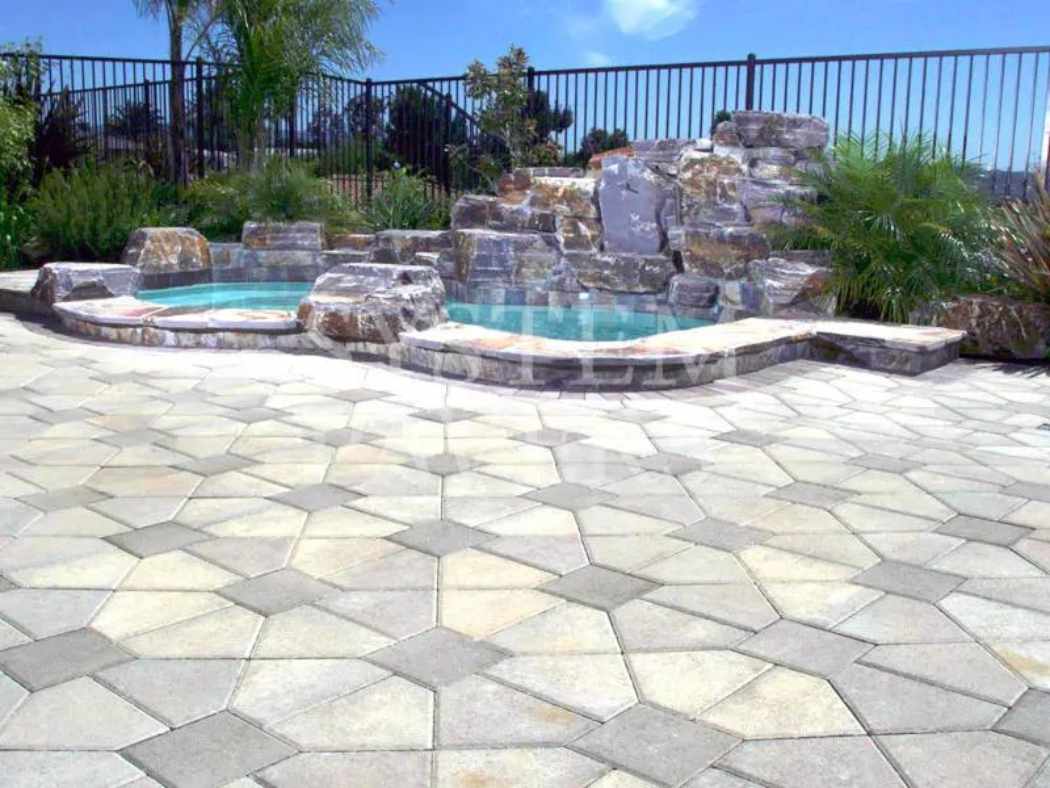 Pavers are an ideal finish when incorporating snowmelt or sub-surface patio cooling and pool heating system. Because they are modular, you can remove only the pavers needed to access the system beneath the hardscape. They are extremely versatile and when paired with a ThermaPANEL system can achieve highly efficient and effective snow-melting in even the harshest winter weather without sacrificing subbase integrity. A properly built paver driveway, walkway, or patio can easily outlast any other type of pavement finish.
3. Permeable Grids and Gravel
Permeable grid systems and gravel aggregate driveways are cost-sensitive option that is gaining popularity for multiple reasons. These systems allow for water to drain, or permeate, through to the ground below instead of running off the surface. This allows for natural and healthy drainage into the ground below without runoff. The aggregate or fill used can be a variety of materials but generally, a type of gravel or crushed stone is used. These materials are rather inexpensive and easy to find. The grid systems create a rigid structure and keep it contained for applications that would see heavy traffic, like a driveway.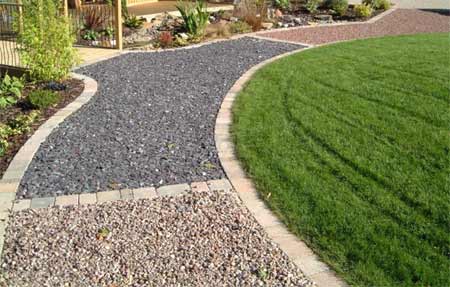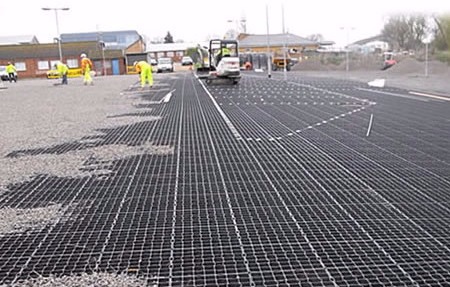 Because gravel and aggregates are smaller chunks of stone, traditional snow removal can be difficult and potentially harmful to the hardscape. Shoveling becomes difficult and snow and ice can form in the small crevices and uneven surfaces. Plowing permeable grid systems can lead to unintentionally pushing and removing the stone requiring the need for replenishment come springtime. Plows can also damage the underlying grid framework which could be costly to fix. Because traditional snow removal techniques prove more difficult on gravel and permeable hardscapes, they become an ideal candidate for snow-melting. Because of its surface area and heat transfer properties, ThermaPANEL can effectively snowmelt gravel and permeable grids.
If you have any questions about pavement options for your snow-melting system, please contact us!