Quick Questions will be a regular blog segment where we answer the most common questions we receive regarding ThermaPANEL as a product, and Therma-HEXX as a company. Each segment will serve to answer a specific question in an attempt to give clarity and offer insight about how to approach solving problems with ThermaPANEL.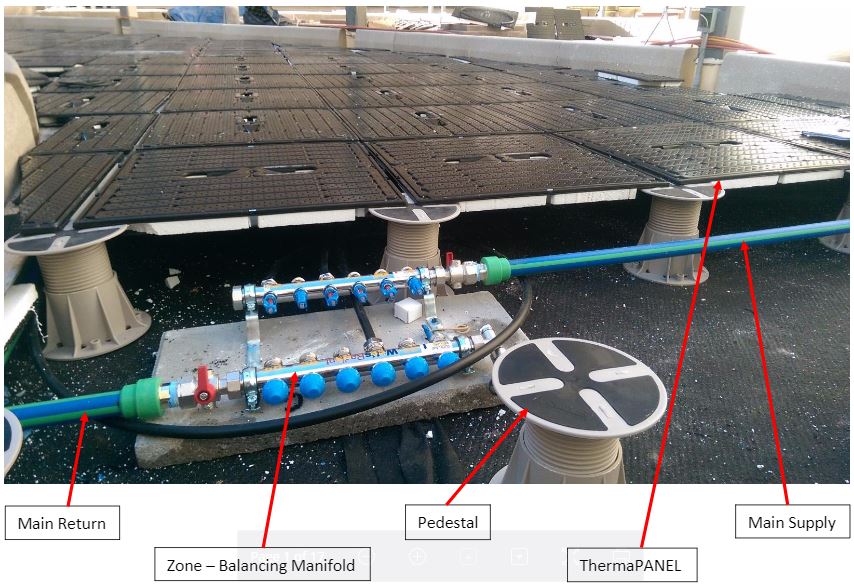 Who installs the ThermaPANEL?
The ThermaPANEL system is usually installed by the mechanical contractor or plumber. Therma-HEXX provides onsite training for the installer ensuring a proper and efficient installation. The ThermaPANEL installer (mechanical contractor, plumber, etc.) will work closely with the paver installer (roofer, hardscape installer, landscape contractor, etc.) so that the entire process is coordinated.
For a pedestal-mounted system, the paver installer will set the pedestals to the correct height. Following this, the ThermaPANEL installer will place the ThermaPANEL rows on top of the pedestals and adjust them accordingly. The paver installer will then follow the ThermaPANEL installer so that the pavers can be placed on top of the panel.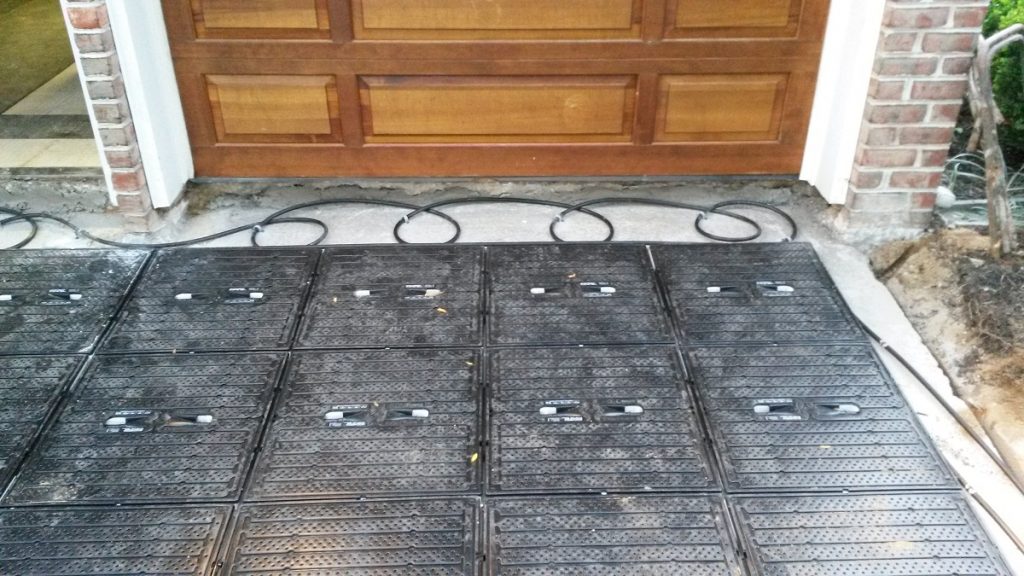 Panels laid out on grade awaiting bedding sand and finished paver installation
An on-grade system follows a very similar pattern. First, the paver installer will prepare the ground surface for typical paver installation (keeping in mind the height differential due to ThermaPANEL). ThermaPANEL will be set, connected, and tested by the contracted installer. Once the ThermaPANEL system is installed the paver installer can add bedding sand and continue with the paver installation.
Installation of the ThermaPANEL system is very similar to tube-based snowmelt systems. However, because each row is custom-made to the plan's specs, laying out rows and making connections is faster and simpler than tubing.
For exact installation processes and information please call or email us at [email protected].