Architectural roof pavers are commonly used on flat roofs to create amenity spaces and/or pedestrian access to the roof for maintenance and safety reasons. By mounting the architectural roof pavers on fixed-height or adjustable pedestals, the integrity of the roof membrane isn't compromised. Furthermore, the pavers are spaced to allow water to pass down to the roof surface below and flow properly to the drains.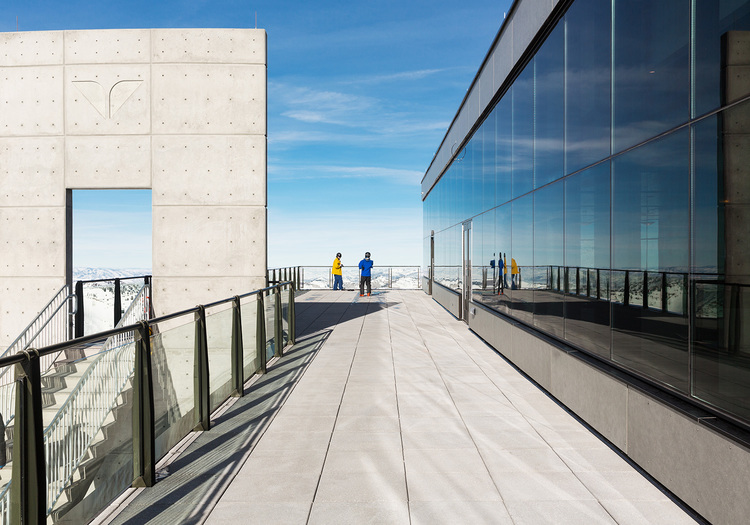 Architectural roof pavers normally come in nominal 24″ X 24″ dimensions, but the actual dimensions can range anywhere from 23.5″ square to true 24″ square, depending on the manufacturer. Paver spacing is determined by the tab width on the supporting pedestals, and is typically 1/8″ or 3/16″, again depending on the pedestal manufacturer.
Because the pavers are only supported on the corners by the pedestals, they require a matching rigid heat exchange device with high surface area coverage in order to effectively snowmelt the paver surface. Part of the allure of architectural roof pavers is that they offer easy access to the roof below for maintenance and repairs. Simply lift any paver and access the space below and replace it when finished. A snow melting system needs to match the modularity of the pavers and allow unhindered access to the plenum space below the pavers.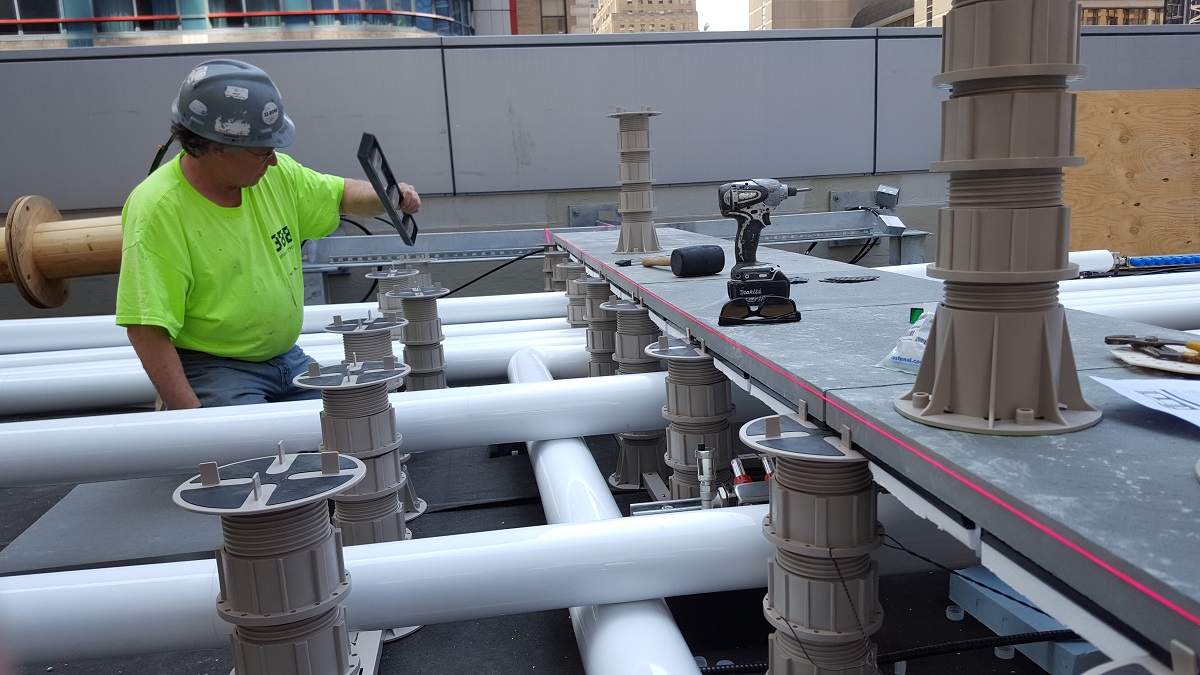 ThermaPANEL was designed with all of this in mind. The dimensions of the panel match with the nominal paver size allowing integration with most paver brands and pedestal mounting systems. Access points can be designated and the panels can be designed to lift out of place to allow access to the roof below. The surface of the panel is also in contact with 95% of the bottom of the paver for maximum efficiency and heat transfer. ThermaPANEL systems are capable of radiantly heating architectural roof pavers for snow melting or comfort heating, and can also cool the pavers while collecting solar thermal energy for supplementary use.
To get an idea of exactly how efficient the heat transfer of ThermaPANEL really is check out this comparison video.
If you are interested in learning more about ThermaPANEL and installation details or have a project which you want to use ThermaPANEL, download our brochure and make sure to contact us with any questions.