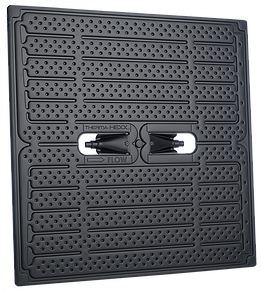 ThermaPANEL is more than a manufactured product, it's an engineered system solution that overcomes numerous installation challenges. Therma-HEXX engineers will design a custom system that meets all of the project requirements, manufacture, deliver and train the installing contractors.
Here are three scenarios, of many, in which ThermaPANEL is a perfect fit:
1. Snowmelt for Pedestal Mounted Pavers
This is the original application for ThermaPANEL. There is no other manufactured solution for snow-melting pavers or stone mounted on pedestals.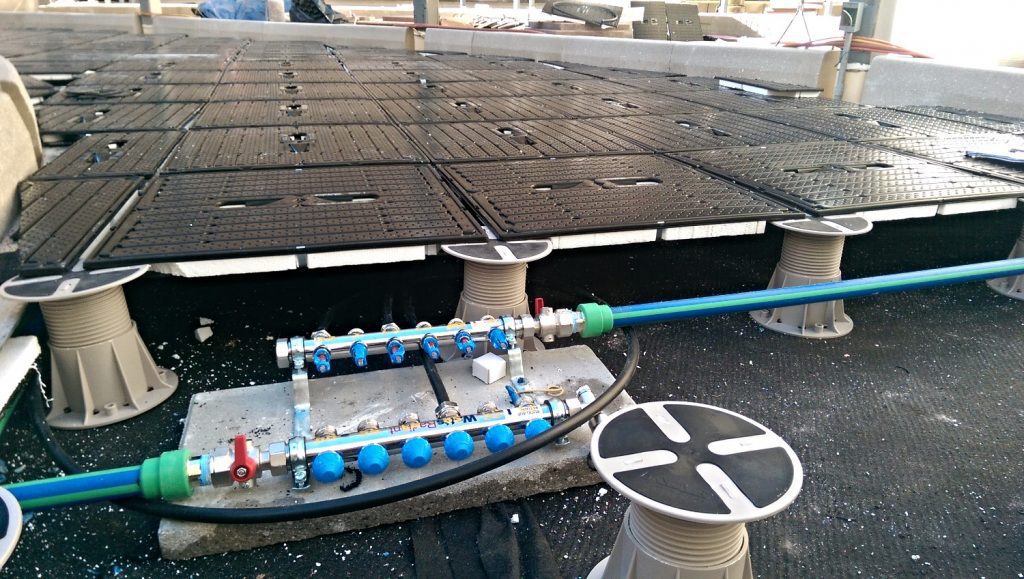 Pedestal mounted system before paver installation in Michigan
With the growing prevalence of rooftop terraces, plazas and decks come the need for snowmelt and surface cooling. Designed for easy installation, ThermaPANEL sits between the pedestal and the paver for full contact offering highly efficient and safe energy transfer. ThermaPANEL will not only extend the season for outdoor spaces, but it will also extend the life of pavers, and reduce the risk of slip and fall accidents.
2. Ground Mounted Paver Snow melting
In our previous post The ABCs of Snowmelting we covered all available options for snow-melting pavers in a standard on-grade installation.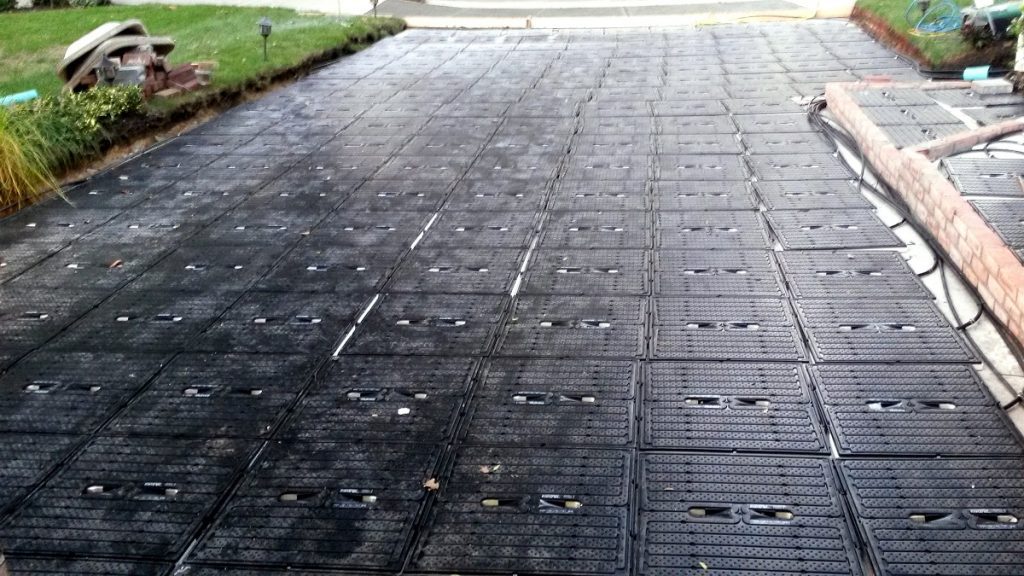 Ground-mounted driveway before paver installation in New York
ThermaPANEL systems provide efficient and even snowmelt to both residential and commercial spaces that utilize interlocking concrete pavers. The design and installation of ThermaPANEL enhance ICPI (Interlocking Concrete Paver Institute) guidelines by creating a stable and edge-to-edge base to support the pavers and bedding sand. This prevents the pavers from settling and increases the lifespan of the driveway or walkway.
3. Surface Cooling / Solar Heating
Patio surfaces can get hot; really hot. Pavers mounted on pedestals get even hotter because they are decoupled from the roof. The surface temperature of a paver patio can reach well over 150 degrees Fahrenheit. This is burn territory if walked on with bare feet. With the sun beating down and the hot pavers radiating that heat, the patio environment becomes untenable. However, an upside to this phenomenon is that the patio becomes an invisible thermal solar collector.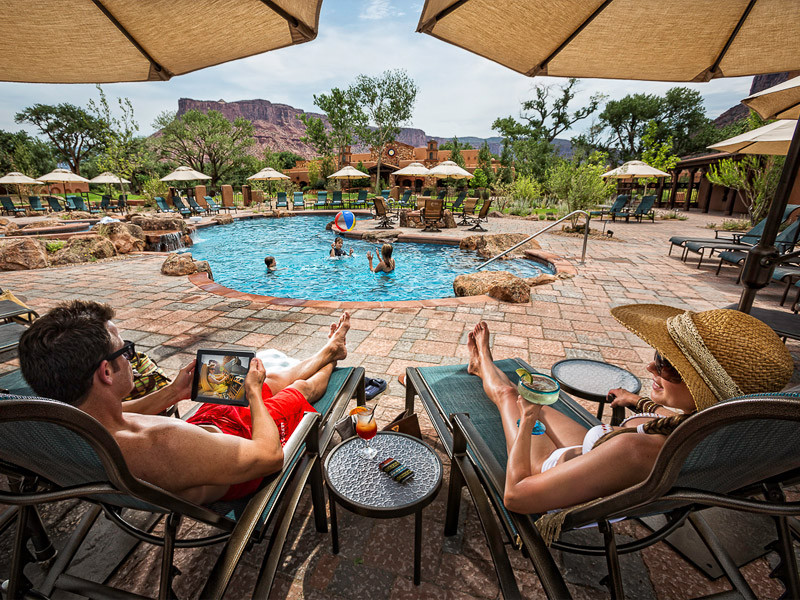 Gateway Canyons Resort – cooled by ThermaPANEL installed beneath pavers
By circulating heat exchange fluid (propylene glycol) through the panels, ThermaPANEL will extract thermal energy away from the paver surface. This energy can be utilized through a heat exchanger to heat a pool, a spa, or domestic hot water. ThermaPANEL can provide a return on investment by putting patios to work. Patio cooling is an often overlooked application of ThermaPANEL that makes outdoor spaces more comfortable, enjoyable, and efficient. Driveways, plazas, and walkways can also be used to capture solar energy.
There are many applications for ThermaPANEL, not just the three listed above, and it should be considered for all heating and cooling needs including geothermal, interior, and refrigeration applications. If you have a project, idea, or even a question please contact us to discuss the details.
Visit our Project Spotlight Gallery to explore current ThermaPANEL installations.