Hydronic Interior Radiant Heating & Cooling: A Quiet Environment With Absolute Comfort
The patented modular ThermaPANEL design allows for the highly efficient two-way transfer of energy, making it capable of radiantly heating and cooling indoor spaces with a single hydronic system.
In heading mode, the system conducts heat to the attached ceiling, wall or floor surface which then radiantly heats the space.
In cooling mode, the system conductively cools the attached surface which then radiantly cools the space.
By installing the system in the ceiling, full unimpeded heating and cooling is presented to the space.
Hot objects radiate their heat to the cool ceiling surface. Hot air rises to the ceiling where the heat is conductively removed from the air. The cooled air then gently circulates downward. When heating, heat radiates from the ceiling to cooler objects in the room. This results in people feeling warm without breathing in over heated re-circulated air. Desk tops and furniture are warmed on the top side.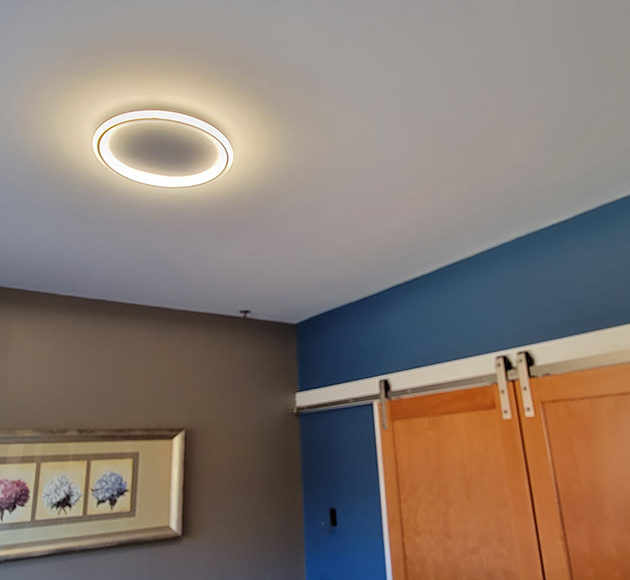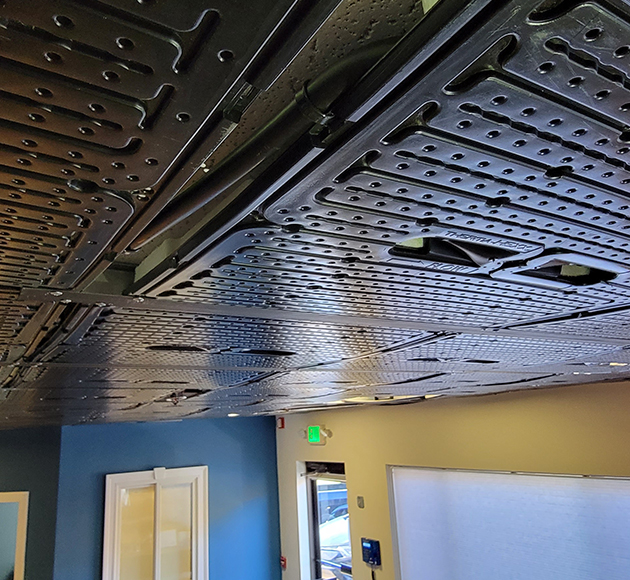 The Leading Hydronic Interior Radiant Heating & Cooling System For Residential, Commercial, & Industrial Projects
The ThermaPANEL hydronic radiant heating and cooling system is appropriate for residential, commercial, and industrial projects. The wide surface coverage of the ThermaPANEL system allows for moderate fluid temperatures for both heating and cooling.
In heating mode, efficient low temperatures allow for use with highly efficient air to water heat pumps, condensing boilers, and geothermal water to water heat pumps.
In cooling mode, higher temperature fluid allows for the tolerance of higher humidity and higher dew point resulting in lower chilling cost.
A higher tolerance for humidity results in a smaller and more efficient dehumidifying system saving significant space and energy. 
Unlimited Design Possibilities
The thin profile and modularity of the ThermaPANEL system combined with new lighting technologies can permit a ceiling depth of as little as 1.4". The reduction of large ductwork and dirty diffusers makes for clean uncluttered surfaces. The high performance and flexibility of panel distribution make layout and installation easily accomplished with basic training.
Call us today at (603) 319-8815 to see how ThermaPANEL changes the way the world heats and cools our environments.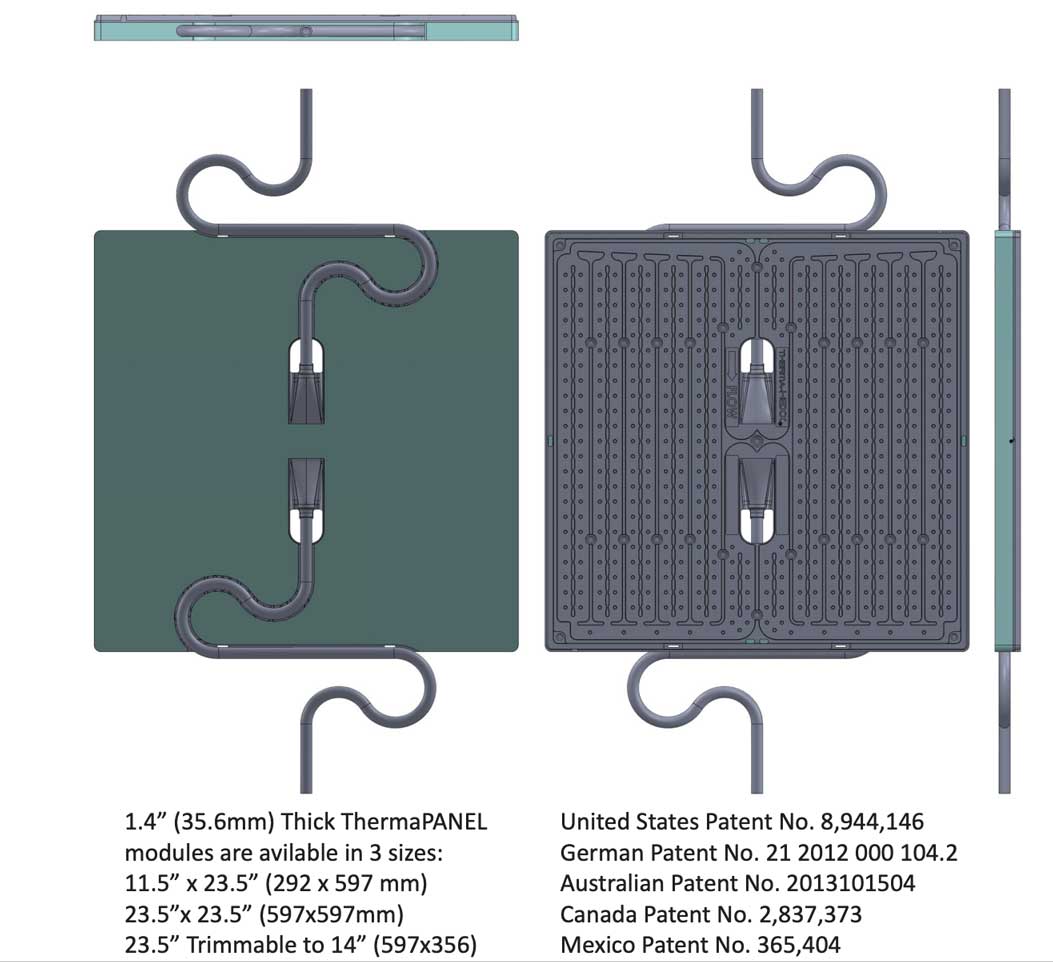 Major Benefits of Interior Radiant Heating & Cooling
Eliminating fossil fuels and high efficiency

"Under ideal conditions, a heat pump can transfer 300 percent more energy than it consumes. In contrast, a high-efficiency gas furnace is about 95 percent efficient. Heat pumps are powered by electricity, so you can save substantially on fuel consumption. It's over 100 percent efficient in various temperate climates and can serve as both a heater and air conditioner." (Trane Corp.)
Space-saving and ease of installation
Upwards of 20% space savings can result in additional levels being added to the structure, thus essentially paying for the first costs of the system and providing significant financial benefits for the owner or developer. Ducted systems require enormous amounts of horizontal and vertical space. They also present significant challenges for structural engineers.
A Therma-HEXX system only requires 1.4" (3.6 cm) of vertical space.
Piping mains are typically under 3". The average plenum required for a ducted system is 24". Fresh air and humidity control ducts required for a hydronic radiant system are significantly smaller and easier to route.
Health and comfort
No drafts, no noise, no hot or cold areas, just pure comfort. Everyone that has ever experienced radiant heating or cooling knows how comfortable it is. Distribution of contaminants and airborne diseases are easily controlled or eliminated.
No Results Found
The page you requested could not be found. Try refining your search, or use the navigation above to locate the post.
Get Our Product Brochures
HOW CAN WE HELP YOU? LET'S FIND A SOLUTION.
Note: It is our responsibility to protect your privacy and we guarantee that your data will be completely confidential.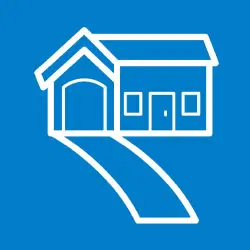 Driveway Snow Melting System